Skin Crawl
Website
---
Skin Crawl has become an institution among the NY City Goth and fetish set. Skin Crawl carries a wide array of fetish gear, t-shirts, macabre sculptures and other statuary, and silver jewelry. Unlike many similar stores on St.Marks, all of the merchandise at Skin Crawl is designed and hand made by proprietor Patrick Burns and a handful of other local artisans; thus ensuring the distinctness and originality of each item purchased.
Currently the Skin Crawl Boutique has closed its shop, and is operating strictly on the web.
Commentary by Ron Garcia-Vidal, Thursday, June 11, 1998.
WWW.NYCGOTH.COM Gallery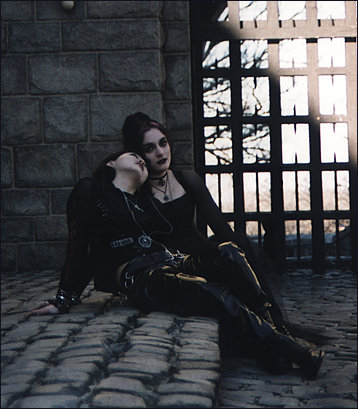 Photo: Risa / Models: Emily St.Germaine and Jill Barone