Nemesis
131 East 7th Street
(between 1st and Ave A)
(201) 982-3921
---
Nemesis is an itty-bitty shop along 7th that sells some vintage and gothic clothing (which is only about so-so) and an impressive collection of antique and unique jewelry from all over. The cases are just filled with all sorts of delightful little tidbits, from cameo brooches to jet necklaces to silver rings with a variety of stones. Their helpful staff can have your jewelry adjusted to fit and accept cash, credit or lay-away purchases.
I am a believer in "you get what you pay for" and this isn't the costume jewelry you buy on the street. This boutique has the nicest jewelry around, and if you want to purchase something to last, this is just for you.
Commentary by Mistress McCutchan, Saturday, June 20, 1999.
WWW.NYCGOTH.COM Gallery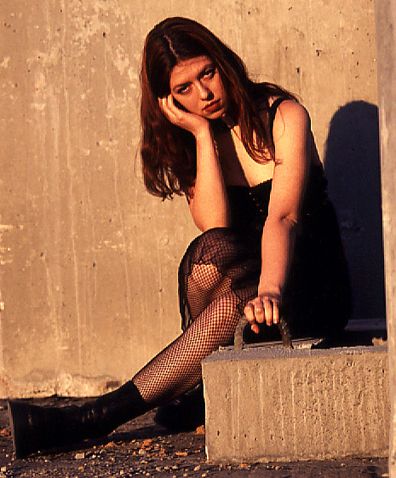 Photo: Rachel / Model: Cassie Rovitti