Electric Circus
27 St Marks Place
NYC, NY
(212) 533-1544
12PM-9:00PM / Weekends 12PM-12:30AM


---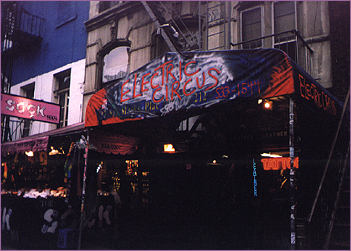 This store is an eclectic mix of items that are definitely of interest to people who like the dark, brooding, rock and roll look. It's the sort of shop where Andrew Eldritch would probably drop a ton of money and come out looking the same way he went in. Of course, this makes Electric Circus one of the more interesting stops in the East Village.
The store, in winter, is mainly a leather shop, with all sorts of jackets available at reasonable prices. They also have dresses, pants and tops, all with a dark slant, somewhat aimed towards the rocker, punk or goth person.
In the summer, they have a wide variety of denim shorts, army shorts, and T-shirts, along with the usual dresses and tops.
Year round, Electric Circus has a bit of a jewelry selection, as well as a Tattoo Parlour in the back. Sure it's an mix of things, but it's also what the East Village is about. So stop by and see what they have to offer: you never quite know what it will be, but chances are, there is something good in there.
Commentary by Joan Rachel Dennis, Thursday, January 15, 1998.
WWW.NYCGOTH.COM Gallery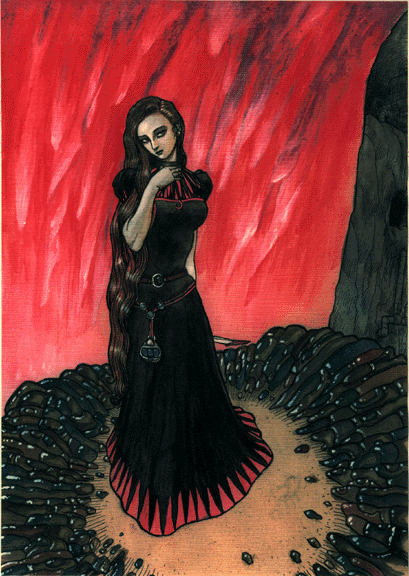 Illustration by Kurt Komoda