The Compleat Strategist
11 East 33rd Street
NYC, NY
(212) 685-3880 or (212) 685-3881


---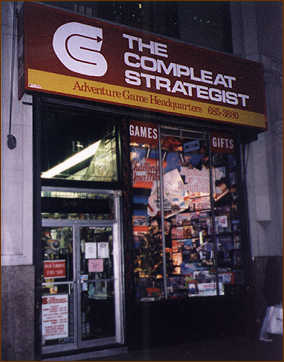 A one stop shop for all your gaming needs, the Compleat Strategist is one of those stores that brings back the warm memories of childhood games of Dungeons and Dragons, begging your mother to take you to a store just like this, so you could buy a little silver figurine. This is the same dark, cramped, slightly dusty, and somewhat magical place you remember from those days.
Walking in there today, one can't help but feel that something special is going on. The Compleat Strategist is one of those no-frills kind of stores that tries to carry every relevant product to the gaming industry; this is something the fans and gamers surely appreciate. The front half of the store is mainly filled with books from just about every game out there: Dungeons and Dragons, Vampire The Masquerade and Dark Ages, Werewolf, Changeling, Cthulhu, Mage, Wraith, and many, many more. Of course, Magic The Gathering, as well as other Collectible Card Games are well stocked, with all of the current decks and booster packs readily available.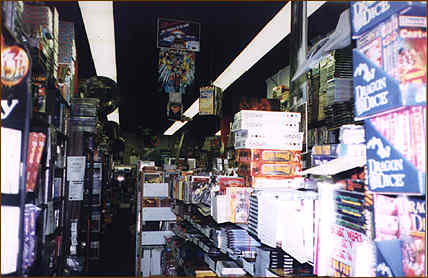 The back half of the store is mainly figurines (tiny, yet the most detailed little critters), hobby paints and kits for those who want to create high quality character additions to their games. Some of the figures are one of a kinds that aren't for sale, but are absolutely worth taking a peek at.
The store is densely packed, full of secrets and wonderful pieces to add to any game, be it a brand new game or one that has been played routinely, every Wednesday night for the last ten years.
Commentary by Joan Rachel Dennis, Friday, January 2, 1998.
WWW.NYCGOTH.COM Gallery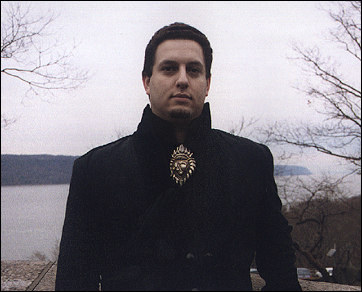 Photo: Risa / Model: Clifford Low