Body Worship
102 E. 7th Street
NYC, NY
Tel: (212) 614-0124 / Fax: (212) 982-0424
http://www.bodyworship.com


---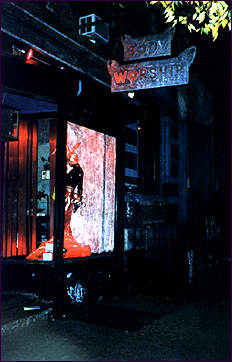 You won't miss this store — it's always got the most outrageous window displays on the block, and that's saying a lot for the East Village. A stainless-steel penis doubles as a handle on the heavy steel-bolted door, making a vist to Body Worship worth the time, just to give the steel dick a few strokes.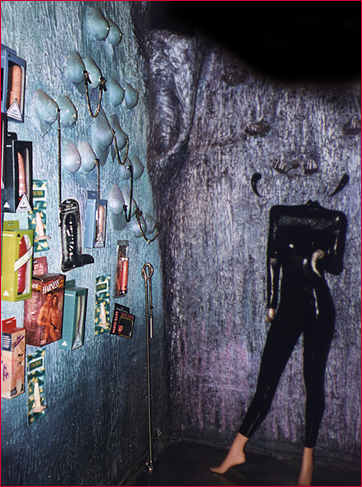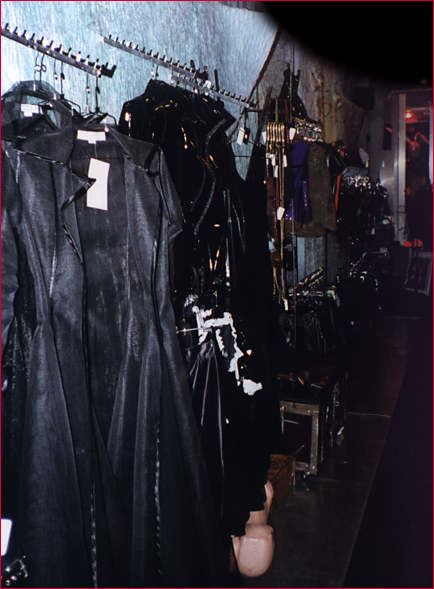 Unfortunately, the selection is generally worse and the prices much higher than Purple Passion. The one area where Body Worship "stands out" is dildos and strap-ons, however, so if you're in the market for a rubber dong, this is your place. Body Worship also has a decent array of restraints, though again, the prices can easily be, well... beat. A few specialty items catch the eye — really spiky collars fashioned from wrought iron, for example — but are usually unaffordable, or something you might wear once and never again.
The staff are usually tattooed and pierced leatherboys, who are good-natured and helpful, but your money is usually worth more elsewhere.
Commentary by Charles Burns VII, Tuesday, January 13, 1998.
WWW.NYCGOTH.COM Gallery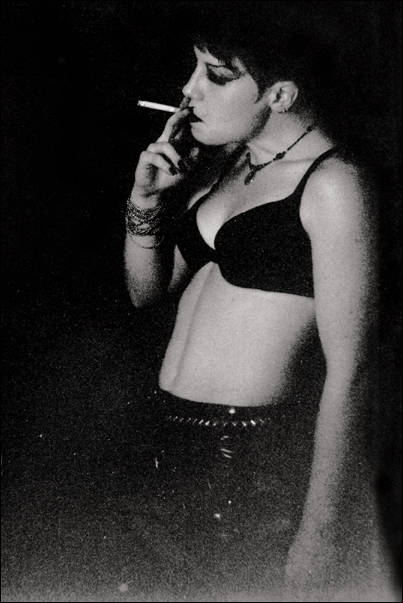 Photo: Bill / Model: Kit Messick