TileBar (and it's twin)
WCOU NW corner of 7th st and 1st ave
WXOU 558 Hudson St. b/w Perry & w.11th St.
NYC, NY


---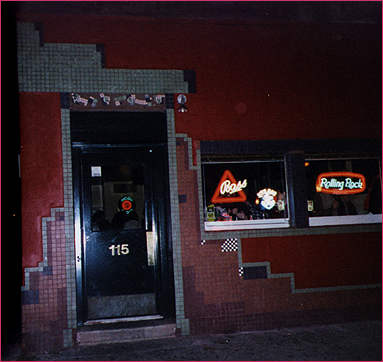 These bars are basic, with good jukeboxes, and a very mellow attitude. They are noteworthy for 3 things:
The bartenders are probably the best in the city... true professionals who really know how to mix a drink. And they're nice without being pesky, intrusive or nosy.


They are the best-stocked bars I've ever encountered. (They have Chartreuse, Pernod, decent port, sake, champagne, nine million kinds of vodka, etc.)


Amazing happy hour. Everything is half price from 5-8 pm, seven days a week. (Which means $3 tumblers of chartreuse!) Caveat: The place is mobbed with village idiots on weekends.


Commentary by Mikaela Pearson, Thursday, February 5, 1998.
WWW.NYCGOTH.COM Gallery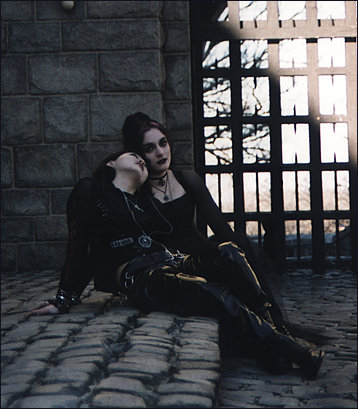 Photo: Risa / Models: Emily St.Germaine and Jill Barone