---
Snakebite
---
Most drinks popular in the Goth scene have unecessarily lurid or pedantic names. Snakebites might be an exception to that rule— a drink which actually might be slightly toxic. This drink, once very popular in Britain, was eventually banned for fear that it might induce psychotic episodes.
Though this is probably more urban folklore than fact, it has been used to malign the classic UK Snakebite, when in fact the fable originally surrounded the "Snakebite & Black" variant (which contains Blackcurrant.) Complicating matters is that nowadays most people requesting a Snakebite are actually looking for a Snakebite & Black because of the mystique of danger attached.
1/2 pint Lager
1/2 pint Sweet or Dry Cider
Dash of Blackcurrant optional
Served in a pint glass
Commentary by Clifford Hartleigh Low, Friday, October 23, 1998.
WWW.NYCGOTH.COM Gallery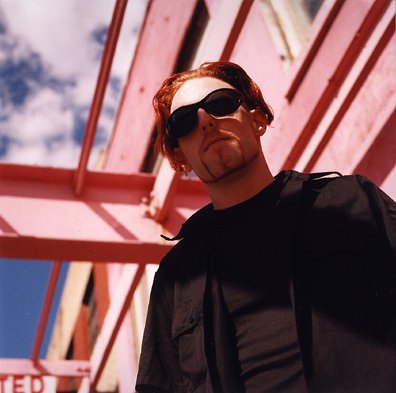 Photo: Rachel / Model: Kerry Smith