Sazerac House
533 Hudson Street (at Charles Street)
NYC, NY
(212) 989-0313


---
Actually a N'awlins-style restaurant, the Saz gets listed for three reasons:
it's the only place in town that you can get a properly made Absinthe Frappe or Sazerac Cocktail (and if you don't know what these are, then hie thee hence!) And be prepared to spend about $6 per drink. More basic stuff is cheaper.


it's a very cool landmark building, 1826


the staff is super-nice, and you couldn't possibly wear anything that would shock them. They've seen it all, sweetie-darling. Very New Orleans vibe. If you're feeling hungry and wealthy, try the jambalaya.


Commentary by Mikaela Pearson, Thursday, February 5, 1998.
WWW.NYCGOTH.COM Gallery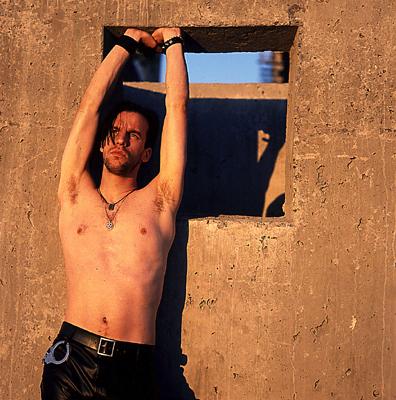 Photo: Rachel / Model: John Hopkins